Lincoln EMS Opens Computer Center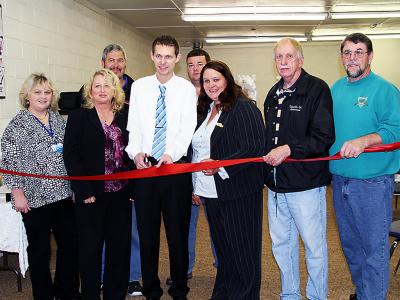 The Lincoln EMS officially opened their public computer center on April 26 at their location at 1959 McClellan Highway in Ranger, WV. The open house had a great turnout as residents of the community came out to learn more about the free classes offered.

The computer center will be open to the public for a minimum of ten hours per week. This center will serve people who have had little to no experience with computers, as well as those with more advanced computer users who seek to increase their skills.
Lincoln EMS selected Robbie Slate, Gail Lambert, and Justin Smith to be local mentors at the computer center, who will offer training and support to computer center patrons.